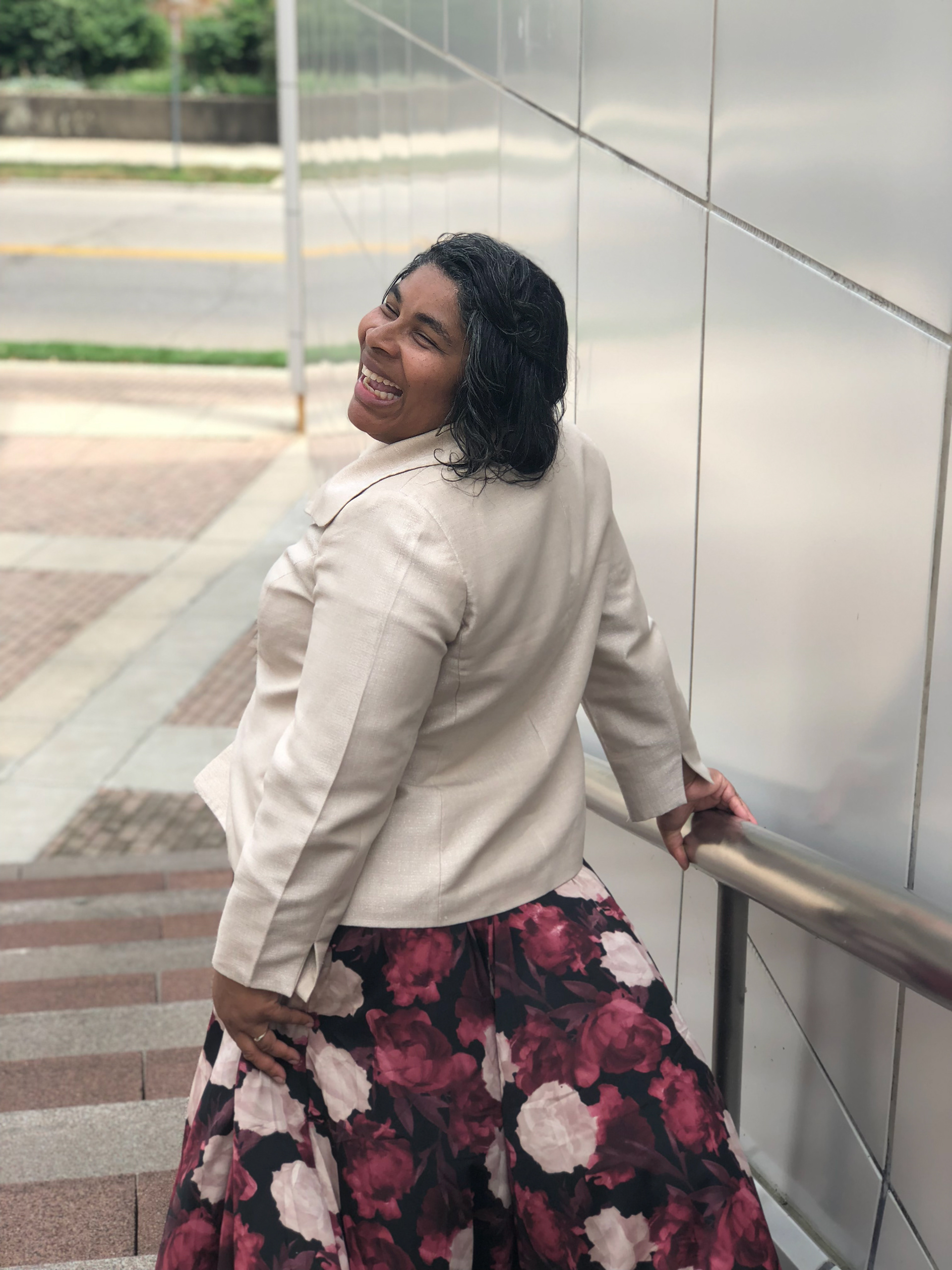 Hello!  My name is Angenise Rawls and I'm so glad you're here!
As a momma to a large tribe of children (if you really want to know, I birthed 8 and have 4 blended through marriage), I learned after most of my children grew up that there weren't enough photos of us that truly told our story.  When my younger children began to question about their older siblings and grandparents, I realized the importance of having authentic portraits as well as allowing our photos to be seen throughout the home as art. When my twins became U.S. Marines and were stationed in two different states, it became even more important for me to show them that love knows no distance. Sometimes it's hard to think about the fact that I won't see all my children together for a while (it's been since 2015), but having the hope that I will see them encourages me to continue to document our family story.  I now know that small details really do matter.
Fast-forward to now, and I'm a creative wife to a retired handy-dandy aircraft mechanic and momma who loves scrapbooking, DIY projects, home decor and HGTV!  Much of my learning about photography has been from Creative Live (an online learning platform) and more trial and error than I'd like to admit.  Hey, I've learned that learning from mistakes and failures have been the best life lessons.
Family heirlooms are a necessity to pass down from one generation to another, yet so many families have photos that live on their phones and social media rather than in archival albums or beautiful wall portraits.  Telling your story is such a significant part of heritage - and it's a blessing to be able to create beautiful portraiture of your family that is essentially your legacy.
Coffee, chocolate, calligraphy and a camera are my main loves and I wouldn't enjoy any of them without the main one who allows my gifts to exist - Christ.  It's an honor everytime I meet a family and get to know what makes them unique before capturing their story through my lens.  
______________________________________________________________________________________________________________
What sets me apart from other photographers?  I specialize in providing a boutique experience from beginning to end.  It's my nature to build rapport with people from having a social work background, and establishing that bond from the beginning is so important to me.  Getting to know the story of who you are along with what chapter or season of life you're in helps me convey your unique life story in a way that becomes a treasured family heirloom.  
After your portrait session, your images are professionally edited before I schedule a premiere ordering session.  I show you options for hanging wall portraits or having a coffee table album that's sure to be a conversation starter!  After all, when extended family come over for the holidays, it's always wonderful to chit chat and reminisce on old times.  What better way to do so than with memories you can see and touch?
This is your heirloom and I care about providing you with the very best so you can share it with your children and grandchildren with joy!  All albums, wall portraits and specialty products are museum quality and professionally printed.  Trust me, it's worth the investment! 
I'd love to get to know you and create your heirloom!  Get in touch with me when you click Contact from the menu.