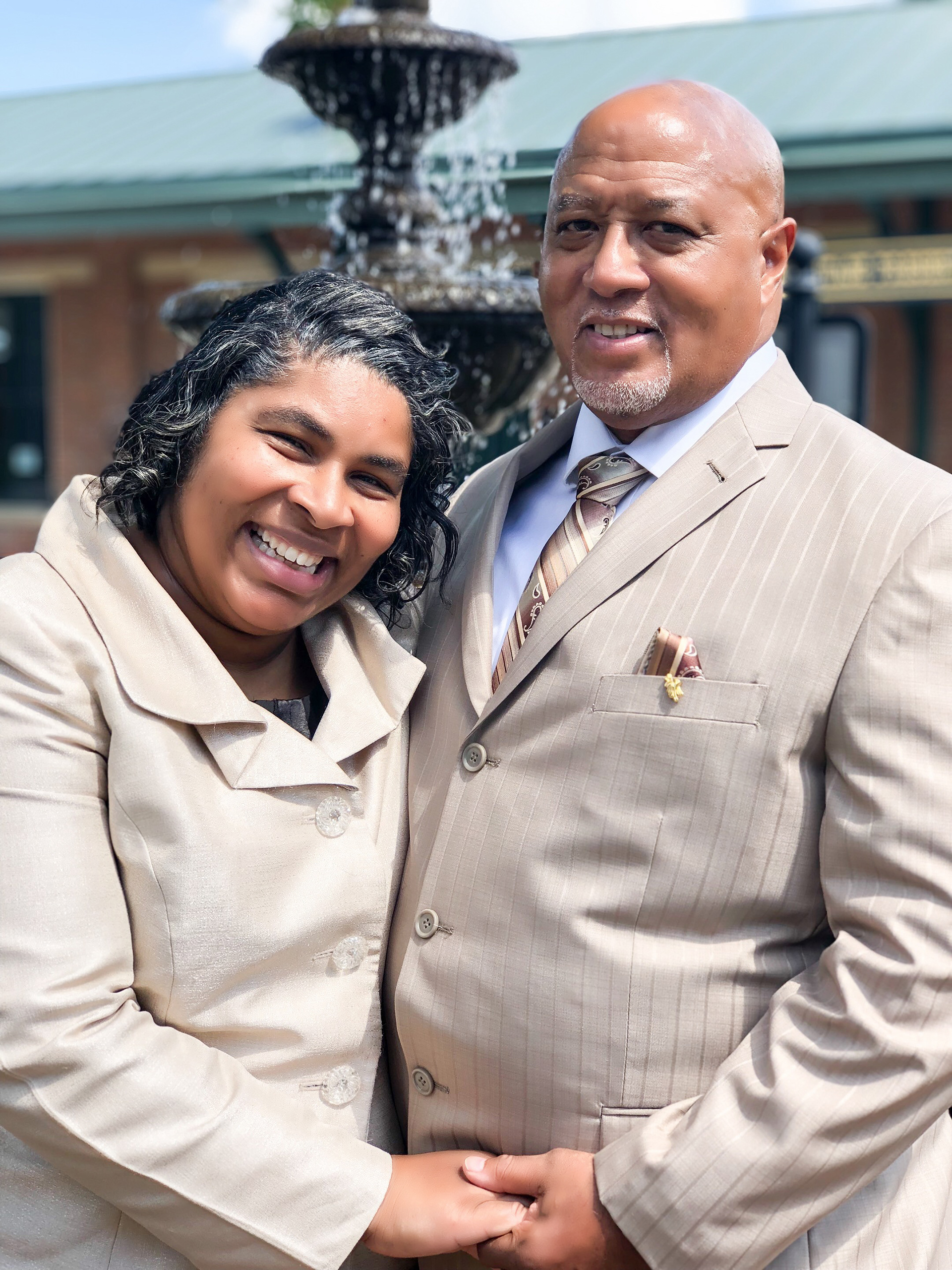 H
ello!  We are Gary and Angenise Rawls, husband and wife of  ten years and we're so glad you're here! We serve the Greater Cincinnati tri-state area, specializing in family heirloom portraiture for multigenerational families. It's always an honor to capture growing families, as well as to create priceless moments when grandparents and great-grandparents are captured with their children, grandchildren and the rest of the little people. My parents were always visiting the elderly when I was a child, and by the time I was a senior in college, I found a lot of fulfillment in doing my internship at a geriatric day care. Even now, you'll find me lingering after church with the ones we call "mothers", the elderly ladies who love hugs, kisses and handmade cards!
Golden sunsets with beautiful families in a gorgeous setting is this Canon couple's cup of tea!  (Chai is our favorite, if you really wanna know!) Stiff poses and forced smiles are tossed out the window, replaced by genuine connection that comes from playing, talking and taking leisurely strolls.  We know we've done our job when we show a family their final images or frame a print and they're either smiling from ear to ear of crying from that moment that's been frozen in time.  Your family history deserves to be told in a beautiful way by someone who takes the time to get to know you beforehand and sees your portraits as a way to begin, continue or complete your family heirloom.  It's important to us that we take time to meet every client in person before booking a session as well as after professionally retouching each image to determine how wall portraits will tell their story in their home, or to create a custom fine art heirloom album.  Perhaps the grandparents need an updated album that they will treasure or maybe your first child turning one is your highlight reel that deserves to be documented.  Regardless, this. is. what. brings. us. joy.
Heir - loom
: (noun) An heirloom is something passed down in a family for generations. It can also refer to a valuable object that has belonged to a family for several generations. 
Do you have a tangible heirloom to pass down to the next generation?
________________________________________________________________________________________
A
s a momma to a large tribe of children (if you really want to know, I birthed 8 and have 4 blended through marriage), I learned after most of my children grew up that there weren't enough photos of us that truly told our story.  When my younger children began to question about their older siblings and grandparents, I realized the importance of having authentic portraits as well as allowing our photos to be seen throughout the home as art. When my twins became U.S. Marines and were stationed in two different states, it became even more important for me to show them that love knows no distance. Sometimes it's hard to think about the fact that I won't see all my children together for a while (it's been since 2015), but having the hope that I will see them encourages me to continue to document our family story.  I now know that small details really do matter.
Fast-forward to now, and I'm a creative wife to a retired handy-dandy aircraft mechanic and momma who loves scrapbooking, DIY projects, home decor and HGTV!  Much of my learning about photography has been from Creative Live (an online learning platform) and more trial and error than I'd like to admit. When I first starting documenting my fifth son's birth, my pictures were blurry and terribly out of focus. Hey, I've learned that learning from mistakes and failures have been the best life lessons. My Bachelor degree is actually in Social Work from the University of Cincinnati, but I've found that the desire to help others transcends any field of study.
B
eing a husband and father as well as working with my hands are vital to me being who I am.  I've enjoyed tinkering with things ever since childhood, so becoming an aircraft mechanic at GE seemed like a natural decision.  Plus my grandfather worked there and all those long conversations with him while I was growing up are fond memories. Working around our home has been my latest project, painting and building shelves for my wife's craft room.  When the Lord matched our hearts together, I immediately called her my angel.  Building a life together as well as a business has not always been easy, but it's very rewarding. Watching martial arts and science fiction movies are my favorite pastime and I just love homemade cakes and pies! Even though I'm quiet and somewhat shy, my grandfather taught me to be observant. My wife is an extrovert and naturally is the spokesperson for our business.  I'm a behind the scenes kind of guy, and believe that building the support structure needed for business and family is just as important as the everyday tasks.
 ...................................
Family heirlooms are a necessity to pass down from one generation to another, yet so many families only have photos that live on their phones and social media rather than in archival albums or beautiful wall portraits that you can see and touch.  Telling your story is such a significant part of heritage - and it's a blessing to be able to create beautiful portraiture of your family that is essentially your legacy. 
We're honored every time we meet a family and get to know what makes them unique before capturing their story through our lens.  
_____________________________________________________________________________________________
W

hat sets us apart from other photographers?  
We specialize in providing a boutique experience from beginning to end.  It's my (Angenise's) nature to build rapport with people from having a social work background, and establishing that bond from the beginning is so important to me.  Getting to know the story of who you are along with what chapter or season of life you're in helps me convey your unique life story in a way that becomes a treasured family heirloom.  
After your portrait session, your images are professionally edited before we schedule a premiere ordering session.  We'll show you options for hanging wall portraits or having a coffee table album that's sure to be a conversation starter!  After all, when extended family come over for the holidays, it's always wonderful to chit chat and reminisce on old times.  What better way to do so than with memories you can feel?
This is your heirloom and we care about providing you with the very best so you can share it with your children and grandchildren with joy!  All albums, wall portraits and specialty products are museum quality and professionally printed.  Trust us, it's worth the investment! 
We'd love to get to know you and create your heirloom!  Get in touch with us when you fill out the Contact form from the menu.  We look forward to chatting with you soon!
Thank you! We look forward to getting in touch and chatting about your custom portrait experience!